Hot News!
From weekend of next week, Japanese very tasty beef will start to sell at Tasty Selection in Unixx South Pattaya!.
This beef is made in Hokkaido, Japan and imported to Thailand.
We have this beef for BBQ cut, steak cut etc, and tast is amazingly tasty!
And you can try at more reasonable price than in Bangkok.
You must try it at Tasty Selection!
You can eat these beef at BBQ area of Unixx if you're staying in Unixx, or you can eat at eat-in space of Tasty Selection.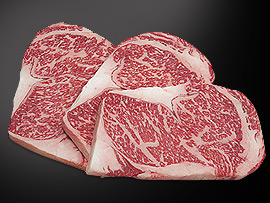 Steak Cut beef (Imported from Hokkaido Japan)
(Japanese)
来週末よりTasty Selectionにて、日本の北海道産の霜降り肉を、バーベキューの焼肉用、ステーキカットにて販売をする予定となりました!
大人数でのバーベキューの場合は、前日までにご予約いただければ、美味しい日本の霜降り肉でのバーベキューを楽しんでいただけます。
お食事は、Unixxのバーベキュースペースや、Unixxのキッチン付きのお部屋、もしくはTasty Selectionのイートインスペースでも、召し上がっていただけます。
Unixxでのご滞在や、パタヤでのご滞在の折に、美味しい焼肉はいかがですか?